Reserve Your Cruise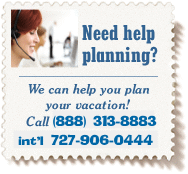 Reserve Your Cruise Online










Take a break with a luxury cruise and sail away with the happy waves into the destinations of love and tranquil beauty. Enjoy the beautiful sights of the Baltic, British Isles, France, Spain, and much more on your exotic luxurious cruises.


SILVERSEA EUROPE CRUISES
Rounding the legendary coasts of Britain and Ireland, beyond the North Sea, crossing the mirror-like waters of Norway's fjords, voyaging in the amber-rich waters of the Baltic - headed toward destinations of majesty and grace, passion and pride. Where else in the world will you find such a never-ending source of enchantment - from misty legends of daring knights and brave warriors to mischievous leprechauns, sea monsters, trolls and other fairytale creatures. Here are ancient castles, soaring cathedrals and imperial palaces intriguing and beguiling. Renowned theatres and brilliant museums showcasing the world's most famous artists and art. Listen to the melancholy sound of bagpipes as it drifts across the moors, to the whispered voices of the past echoing throughout Kronborg Castle, to the lure of each new port, as it beckons you onwards promising to reveal unexpected pleasures.
SEABOURN EUROPE CRUISES
From St. Petersburg in the Baltic to the British Isles, France and Spain beyond, you'll follow in the footsteps of the early explorers who were called to the sea centuries ago. Explore the endless fjords under Norway's Midnight Sun. Savor the cafe society of Paris. Join in song in an Irish pub. Or enjoy a Marzariner in the streets of Stockholm. Here, the old and new blend seamlessly to create an experience that is timeless.
REGENT SEVEN SEAS EUROPE CRUISES
The ships of Regent Seven Seas Cruises offer cruises voyages of exploration and discovery to more than 300 ports on all seven continents. Our luxury vessels are designed for guests numbering in the hundreds rather than the thousands. The ambiance on board is personal, individual, accommodating - "upscale but not uptight." And all ships share certain distinctions in accommodations, service, dining and amenities that elevate them to the lofty vantage point of our enviable six stars.
CRYSTAL EUROPE CRUISES
Aboard the two highest-rated ships in the world, Crystal Cruise Symphony and Crystal Cruise Serenity, you will discover the hallmarks of Crystal Cruise... extraordinary service, abundant space, exceptional quality and incredible choices. This is the very essence of our company; this is the Crystal Cruise Difference. Winner of the best cruise line awards. Travel and Leisure magazine rates, Crystal Cruises, World's Best Large Cruise Line. Conde Naste Traveler: For the fourth consecutive year Crystal Cruises has the highest score of large cruise ships.
CUNARD EUROPE CRUISES
For over a century and a half, the iconic ships of Cunard have been defining sophisticated ocean travel. They have always been The Most Famous Ocean Liners In The World®.